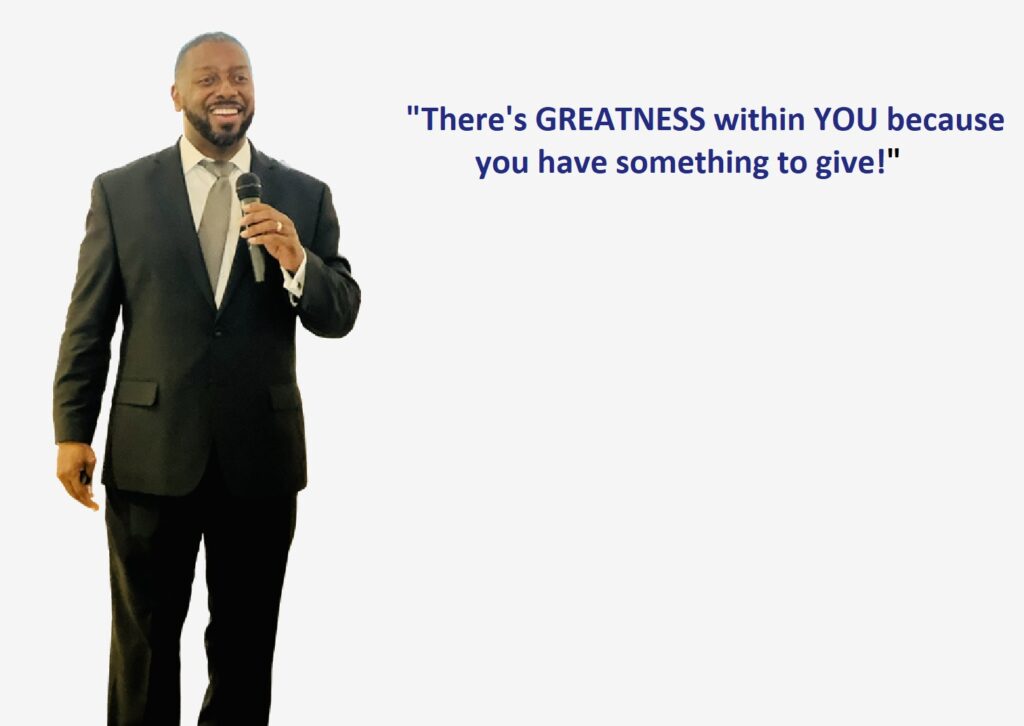 William O'Neal's Keynote & Training Topics
William is prepared to tailor his presentation to the specific needs of your organization.  With a unique blend of wisdom, humor, and enthusiasm, William will inspire everyone in your audience of all ages to discover and develop the greatness that is within.  He consistently delivers dynamic high-energy speeches and training sessions that are focused on helping individuals discover their true value and reach their full potential.  To prepare for each of his well developed workshops and presentations, William draws upon his rich spiritual background, social behavioral science education, and years of experiences as a human resource professional.
Corporate Business Presentations
With over a decade of professional human resource experience William helps both organizational leaders and individuals understand what it takes to create an enthusiastic high morale work environment.  He helps to create an atmosphere where everyone feels valued and inspired to bring both body and soul to work.  With this type of a work climate, organizations can really move forward and effectively meet customer needs by tapping into the infinite amounts of creativity that flows from well-respected members of a team.

William's workshop and keynote topics include, but are not limited to the below listed. Please click each topic to learn more: