Buy Online

Please click below to purchase in various formats:
The Young Man and The Mentor is an enjoyable short story for all ages that discloses five life-changing concepts for personal and professional growth. This is the story of a teen whose life is forever changed by a compassionate businessman who is willing to show him the way to achieve a life of greatness by serving others. This intriguing story allows the reader to easily pick-up, for personal use, the golden concepts along the young man's path to success.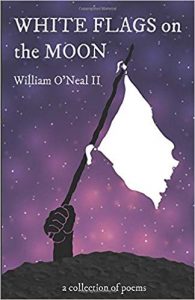 Please click below to purchase:
Available ow on Amazon
White Flags on the Moon, is the second collection of poetry from WilltheSecond. In this soul baring collection Will works through the pain of not being in control, of floating in space without the ability to breathe. Poems about ghosts in love, apathy, Pepto-Bismol, and growing up in religion all highlight the feeling of faith when God seems absent and wanting to love when bleeding sounds more appealing. Will returns with more questions than answers, standing on the moon, holding his breath and frantically waving a white flag to whoever may be reading.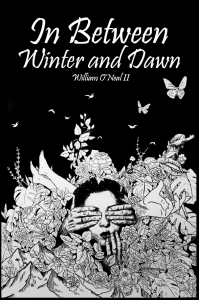 Please click below to purchase:
Available Now on Amazon 
In Between Winter and Dawn is a fascinating book of poetry by William O'Neal, II (aka Will) the son of William O'Neal. Will has decided to donate proceeds for this book to organizations that support cystic fibrosis research and suicide prevention.
Will studied film at Florida State University and now attends Emory University and has made a commitment to positively impacting the lives of others with "the power of story".